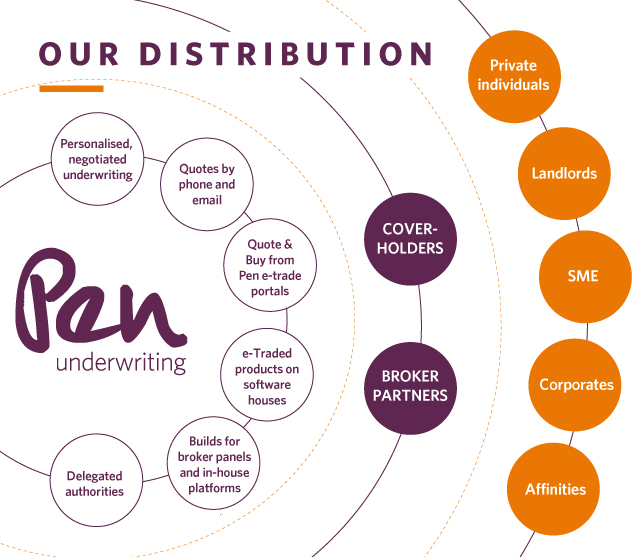 We believe how we distribute our products and services is one of the things that sets us apart from a typical MGA.
And now there are more ways for you to trade with Pen than ever before; whether that's face-to-face through an underwriter, via a software platform or e-trade portal, or on a delegated basis as a coverholder within a niche sectors - we have a solution to fit most.
Got an opportunity to discuss?
At Pen, we believe there must be a solution to every problem, and our empowered team prides itself on taking ideas and making them a reality.
If you have an opportunity, whether for a single risk or a completely new proposition, our dedicated sales team is here to help.
New to Pen?
If you're new to Pen and looking to set-up a new agency with us, you can do so via our agency page.
Click on the links to the right and below to find out more