Our testimonials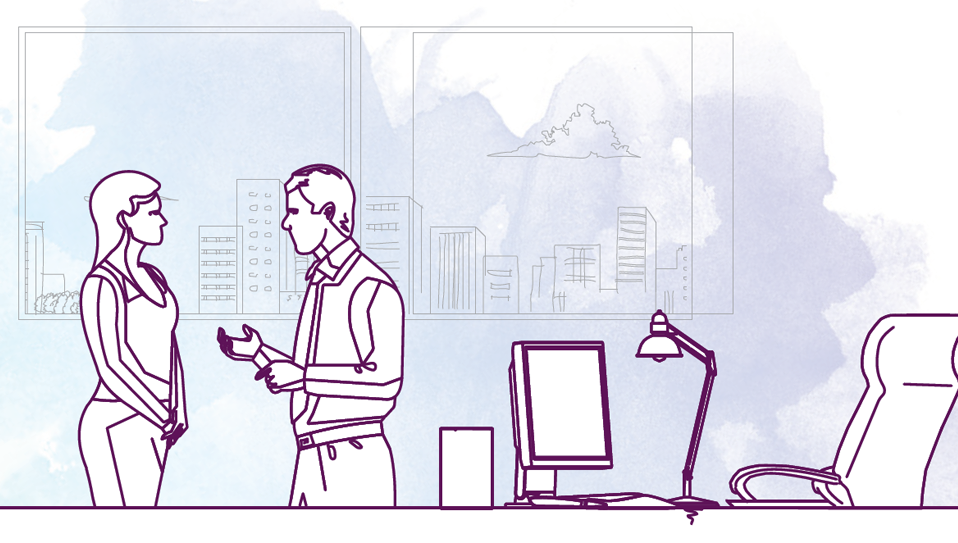 We are always keen to hear from our clients; here's what brokers had to say about the Pen Construction Team:
"Pen has been absolutely superb from start to finish. It started with Tony introducing himself early in the process, which I thought was a nice touch and then the exchange of information and care taken to understand the business was just what was required on what is a fairly complex risk. Tony was thorough yet prompt in his responses and I was impressed with the professionalism throughout. And then to receive all policy documentation, accurately issued within hours of cover instructions is something rarely experienced. Thank you for a great job."
Nick Pay – McClarrons Ltd,
"Pen represent excellent security. I have no hesitation in recommending cover for my clients. The policy has been designed specifically for the construction industry and is managed by a team who have a wealth of experience in writing business of this nature and I believe the wording itself to be a "best of breed".
Nigel Parkinson – Managing Director Clifton Insurance Consultants Ltd, 
"Dealing with the Pen Construction team is an absolute pleasure. They respond quickly to enquiries and can turn around a contract certain quotation with minimal fuss. They assisted in picking up a complex construction case with less than 48 working hours between submission and instructions. I would not hesitate to recommend Simon and his team."
Insurance Broker, Teeside,
A huge thanks to Pen and in particular Tony in the construction team! We had a sizeable 5 figure construction policy up for renewal held by another MGA. Tony was very efficient and communication was great throughout the quote process and despite there only being a nominal premium difference (a couple of hundred pounds) it was an obvious choice to recommend the pen policy.
The cover was far wider than anything else available and when explained to the client his exact words were "well it's a no brainer"! Thanks Pen!
Rhys Jones, Dip CII, Account Executive at McClarrons Ltd
"We have been working with Pen Construction over the past 12 months. Their proposition is a breath of fresh air for the market. Pen's Construction product includes many important additional features, including Part Products Liability and FFI costs charged by the Health & Safety Executive. However, it's the immediate access to construction specialist underwriters, their balanced underwriting process, competitive premiums and can-do attitude which makes the Pen Construction offering very attractive to brokers."
David MacKinnon, Director at Vision Insurance Services Ltd
"I was impressed by the breadth of policy coverage, competitiveness of the premium and responsiveness/expertise of the underwriter."
Kristina Hudgell, ACII, Manager Aston Lark Group
"Adding to our current and now well established business trading relationship with Pen Underwriting Limited, we as brokers are very pleased to have extended this relationship further with Pen Construction.
The accessibility into this market within the Pen 'umbrella' is like all access to the Pen products that we have found - a very easy transition - and this is initially assisted by the first class knowledge and expertise of the underwriting staff in Pen Construction.
Underwriters need to be technically minded of their products - both understanding the product and how then to convey and liaise this with their broking market. This was my first impression of Pen Construction, and it helped set the wheels in motion having spent time with Tony Ewing (Senior Underwriter) discussing their construction product at length and where we personally as brokers could benefit our construction clients risk requirements.
While the core essential covers a broker would expect on any construction insurance product are in situ - what is particularly impressive with the Pen Construction contract is the many additional areas of cover that are included automatically in their product.
Tony was able to expand clearly and precisely on each area of cover that is included in their policy automatically - which you would not necessarily find to the same extent or at all - amongst other construction policy wordings that are available in the market to brokers. Thus making the Pen Construction product a quality enhanced construction policy full of unique selling points from underwriter to broker to client.
Such enhancements when communicating and recommended this product to prospective clients makes the recommendation of the Pen Construction policy a relatively easy process as clients are able to see what benefits they are adding to their existing policy covers.
Aside from these enhancements on policy covers for their product, I found Pen Construction underwriters keen to work with me as a broker on terms and premium in obtaining the correct and necessary risk information that allows them to provide me with competitive terms and premium aligned with an already enviable construction product."
Paul Schofield, Director at Donald Schofield Limited
Want to share your feedback on the Construction team? Send your comments direct to Simon Foweraker, using the contact details on this page