Charity and Community
At Pen our people take great pride in supporting charities and community projects through fundraising and volunteering while helping to raise awareness of some great causes.
Over the years we've undertaken many challenges, from lockdown stepping to running marathons, competing in triathlons and pedaling our bikes all over the country. And it's not just about pushing ourselves physically - we've given our minds a workout too with regular quizzes, bake-offs, fun and games taking place around our offices as we aim to raise as much as possible. 
Our charity partners - 2021
In 2021 Pen employees voted to continue with our support for Pancreatic Cancer Action and Willow Foundation as our two corporate charity partners. Pen's own Charity Committee has been set up to focus our efforts.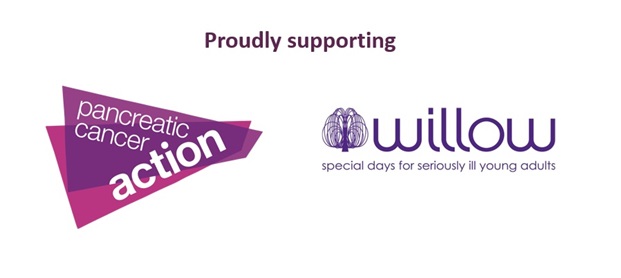 About Pancreatic Cancer Action
Pancreatic Cancer Action (PCA) is a not-for-profit organisation based in the UK whose mission is to raise awareness of pancreatic cancer. Founded by Ali Stunt, who is herself a rare survivor of the disease, PCA is dedicated to saving lives with a focus on early diagnosis.
PCA work with doctors, researchers and supporters to save lives. Find out more about their work here.
About Willow Foundation
Willow is the only national charity working with seriously ill young adults aged 16 to 40 to fulfil uplifting and unforgettable Special Days. 

Since 1999 Willow has fulfilled more than 17,000 Special Days for young adults living with life-threatening conditions such as cancer, motor neurone disease, cystic fibrosis, muscular dystrophy and Huntington's disease. Find out more about Willow here.