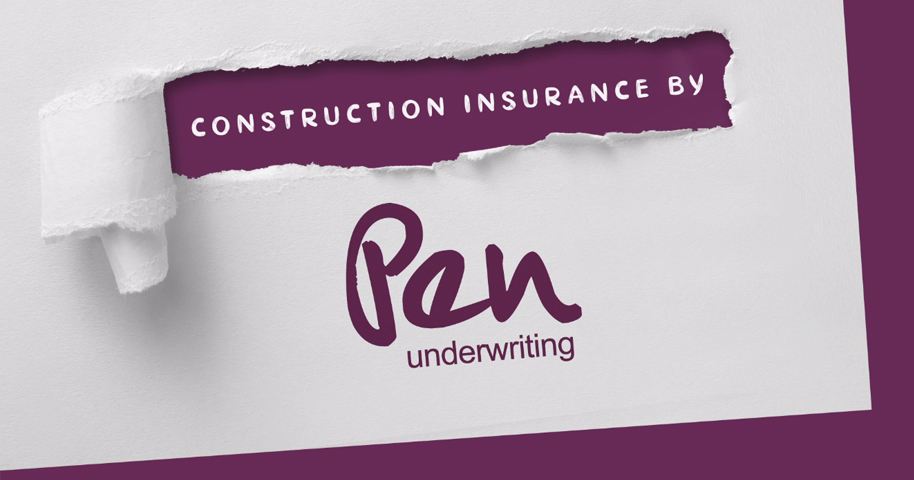 Construction Insurance Built on Experience
At Pen Underwriting, our Construction Insurance is built on strong foundations. That means we build in something extra, always giving you our most comprehensive cover as standard.
And in an ever-changing market, Pen have continued to offer A-rated capacity with a wide appetite of insurable trades, so you know that you can rely on us to find the right cover tailored to your client
As a starter why not have a read through our FAQ for Construction Insurance
Expertise
Our team has over 20 years' experience in construction insurance. We undertake all of the expected functions without any of the risk. We have the expertise to carry out:
Underwriting

Pricing

Claims handling

Governance

Compliance
Adding Value
We like to make it worthwhile for everyone we do business with, and give you our best cover as standard. So no matter what your client needs, there will always be something in it for you by speaking to us.
On over 70 trades there's no depth or height limit and extensions for pretty much everything, including:
Part Product

Defects Extensions

Pollution

Professional Negligence

Financial Loss

Cyber

HSE Fee for Intervention
And much more! You can read more about the benefits for some of our key extensions here.
10 Questions to Quote
Whether your client needs Liability insurance or Contract Work/Plant insurance, our simple guide to providing the right risk information will help us to help you obtain our best possible terms
You can find both of these documents on the right hand side of this page.
Rise Above The Rest
At Pen we've put the pieces in place, brick by brick, to give you Construction Insurance that does more than you'd expect.
You won't find our exclusive product anyw here else, so get in touch and let us help you to rise above the rest.